Sustainable Oceans and Coasts National Strategy 2021-2030
This strategy represents a cross-sectoral plan for achieving sustainable oceans and coasts across Australia by 2030. It provides a thoughtful and innovative way forward for our federal and state governments and other leaders across the nation, as well as a roadmap for implementing our shared vision for the future of oceans and coasts.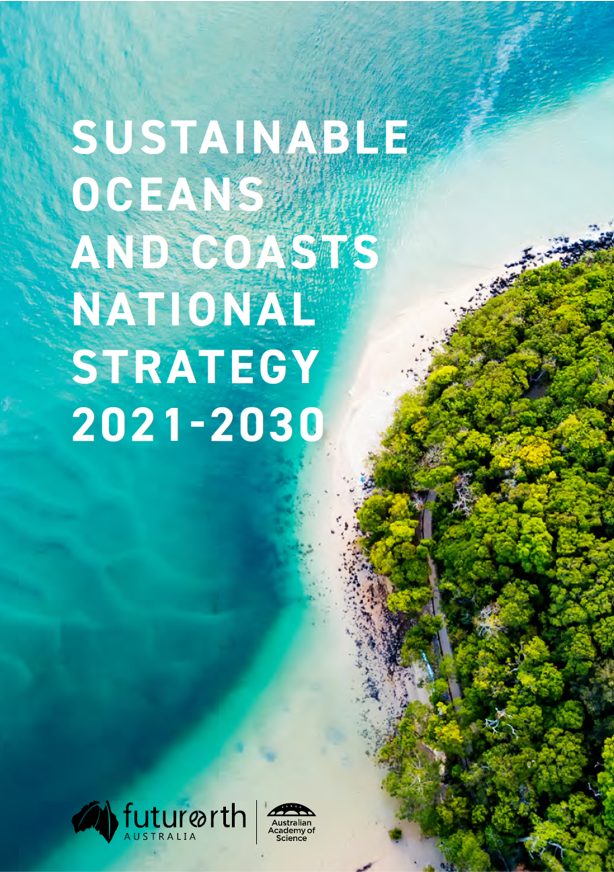 This strategy provides seven recommendations intended to illuminate support systems in achieving sustainable oceans and coasts. Alongside these recommendations, we list tangible actions that can be taken in achieving these, ideas for the design and implementation phases of these actions, and further ideas relating to the monitoring and evaluation of the successes or learning opportunities that arise. We offer insights on anticipated outcomes, and we detail who is responsible for delivering each of these activities. Leaders from all sectors must play an active role in achieving sustainable oceans and coasts for Australia.
Download the document using the link on the right to read the full strategy.