Sustainable Oceans and Coasts National Strategy and Ocean Decade Australia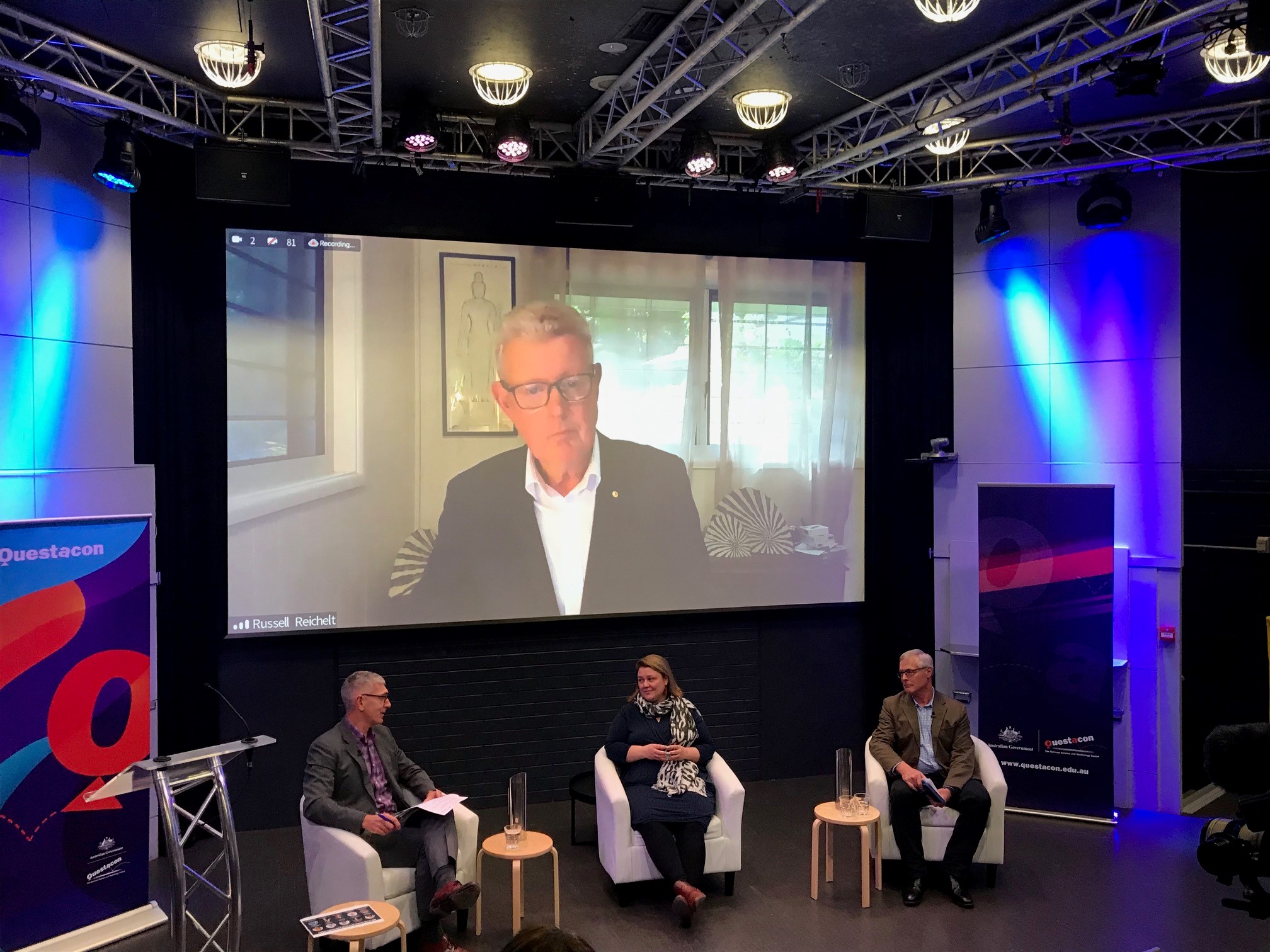 Following the launch of the Sustainable Oceans and Coasts National Strategy 2021-2030, Future Earth Australia has been socializing the strategy with a variety of stakeholders. As part of that process, our Director Dr. Tayanah O'Donnell was invited to speak at Questacon in Canberra for an event hosted by Ocean Decade Australia. This stakeholder briefing, the second in a series, brought together a variety of high-level experts across the ocean and coastal space to discuss the question: "How will we measure success?" 
The panel discussion was moderated by Tony Worby, CEO of Flourishing Oceans at the Minderoo Foundation. Tayanah spoke about the Sustainable Oceans and Coasts National Strategy, its recommendations, and the goals for its implementation. She was joined by Dr Russell Reicheldt AO FTSE, Sherpa to the High Level Panel for a Sustainable Ocean Economy, who also spoke at the launch of the FEA strategy in June. Dr Patrick Hone, Managing Director of the Fisheries Research & Development Corporation, spoke on behalf of the National Marine Science Committee. Together, the panelists explored the challenges and opportunities of creating a sustainable future for oceans and coasts in Australia over the next decade- the importance of creating space for Indigenous leadership, the need for reliable and accessible data, and the coordination needed across scales of government to make key actions happen. There was also a discussion about the key need for a decarbonised blue economy and resilient coastal communities, some of the key recommendations of the FEA strategy.
A full recording of the panel discussion is available on the Ocean Decade Australia website. FEA is grateful to Ocean Decade Australia and Questacon for hosting them at this event and highlighting the importance of achieving sustainable oceans and coasts in Australia.